On Demand Sessions
Check out this line up of on-demand sessions presented by the industry's best and brightest. These sessions will be available to you once the platform goes live on Monday, June 1.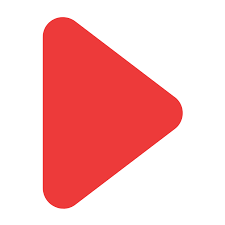 = ON DEMAND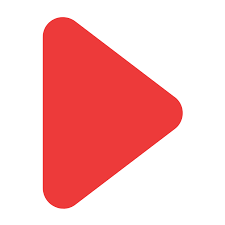 Are Parking Minimums A Thing of The Past? Planning, Policy, and Technology Solutions to Right-size Parking Requirements
Chrissy Mancini Nichols, Jonathan Wicks, CAPP, Walker Consultants; Matthew Eierman, City of Sacramento, Calif.
Is your city considering reducing or eliminating minimum parking requirements? Have developers asked for the parking reductions you need to ensure demand is accommodated? While mobility trends are causing cities to rethink the need for parking minimums, there is no one-size-fits-all approach. You'll leave this session with a toolbox of planning, policy, and technology strategies for right-sizing parking to meet the distinctive needs of your community.
Learn to lead a discussion with stakeholders on how mobility trends and consumer preferences may reduce the need for minimum parking requirements, tradeoffs to consider, and alternatives to providing access.
Identify the data and decision points to consider before reducing or eliminating parking minimums citywide, in districts, or for specific projects.
Create the planning, policy, and technology strategies to ensure that parking requirements are right-sized for their city, ensure the parking supply will be able to satisfy demand and improve access.
---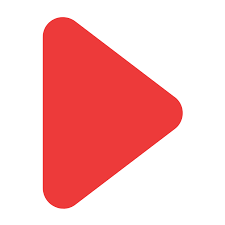 Claiming Your CAPP: Why CAPPs Lead the Way in Parking and Mobility and How to Earn Your Certification
Isaiah Mouw, CAPP, REEF Parking; Irma Henderson, CAPP, MBA, University of California, Riverside; Hal King, CAPP, City of Hollywood; Brian Scoggins, CAPP, REEF Parking
This session will offer critical information on the benefits of obtaining an industry-based credential and the affect it has on your professional development. Requirements as well as the process to becoming a CAPP are reviewed. The testing and recertification process is explained as well as the return on investment when becoming and/or hiring a CAPP. Job market value is also examined.
Explain the benefits and ROI of industry-based certifications.
Review the application and recertification process.
Illustrate how the credential can work for you.
---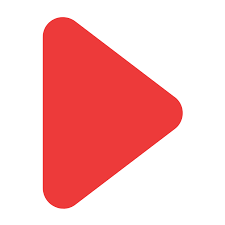 Climbing the Ladder: Proving Yourself as an Industry Leader
Perry Eggleston, CAPP, DPA, University of California Davis
There has been no shortage of definitions or processes to become leaders. All industries, including parking and mobility, attempt to incorporate some form of leadership requirement into their programs. A common idiom is, "Leaders lead people, and managers manage things." We will explore methods to increase our leadership skills within our organizations.
Compare academic leadership skills with practical leadership skills to increase organizational efficiency.
Discuss specific leadership skills for the parking and mobility industry.
Understand and apply these new leadership skills in your daily routine.
---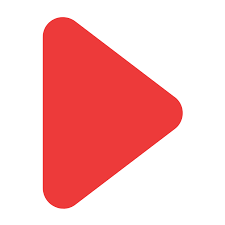 Competing for the Curb: Can On-street Parking Management Survive?
Peer Ghent, PE, City of Los Angeles DOT
Competition for curb space requires new approaches to on-street parking management. ! In recent years, the planners find ourselves competing with TNCs, bicycles, delivery trucks, parklets, scooters, and pop-ups. Many planners view "storing cars on the street" as the lowest priority for the curb space. In this presentation, I will sort out the competitive uses for the curb and discuss how we can develop policies to manage the curb effectively. Bring your thinking cap!
Define competition for curb space.
Develop criteria to evaluate alternative uses of the curb.
Develop strategies for resolving conflicting priorities for the curb.
---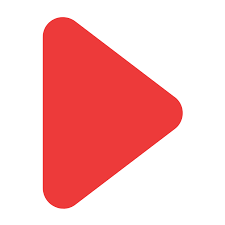 Death of the Honor System? How Ethics Affects Your Parking Organization
Derrick Williams, CAPP, City of Houston
Personnel with the City of Houston's enforcement section will discuss how we have used ethical standards, policies, and procedures to affect a positive work environment and successful, perennial goal attainment. We will discuss our historical and potential future challenges and past, present, and future solutions we have and will use. Our presentation will leave the listener with more tools to tackle their own, unique issues.
Consider the notion of ethical behavior.
Decide what policies and procedures will work best.
Learn how to execute changes.
---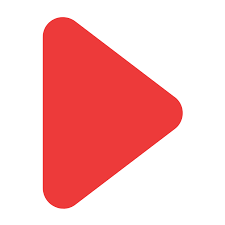 Ditching Gates? Why These Operations Made the Decision
Brent Paxton, Premium Parking Services; Melissa Yates, CAPP, City of Boulder, Colo.; Brian Shaw, CAPP, Stanford University; Joseph Snowden, MSHRM, City of Mobile, Ala., Mobile Alabama Cruise Terminal
We are living every day in an increasingly mobile-dominated world. How does the trend for the virtualization of parking credentials intersect with a gated parking facility when consumers expect a frictionless experience? Do gates truly improve an operation financially and offer revenue control? Hear from this panel of experts who questioned the traditional gated mindset. Learn what factors were considered when they made the decision to ditch gates, and go gateless.
Understand the advantages gateless operations provide a location.
Identify qualifying traits within the parking situation that make gateless operations successful.
Analyze existing tools in the marketplace that are used to implement a gateless parking approach.
---

GameChanger: How APDS will Transform Your Operations
Presenter: Michael Drow, CAPP, T2 Systems, Inc.

Our industry demands real-time data and seamless integration to steward in an era of frictionless mobility. This requires the parking, transportation, and mobility industry to communicate across multiple platforms, using the same language and data formats. With the launch of the Alliance for Parking Data Standards (APDS) Version 2.1, owners, operators, suppliers, and industry pros will have the data models and data exchange best practices they need to respond to the immediate challenge of data sharing and improved integration. Hear from the experts who are making it happen and learn how APDS is changing the narrative. Panelists will share real-world experience, on-the-ground effects and outcomes, and best practices on how to use the standards to enhance your operations.
---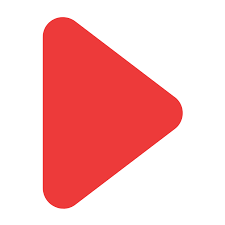 Helping Cities Understand Current & Future Parking Requirements with Real-Time Stall-Based Occupancy Monitoring: A Real-World Case Study
Ryan Hickey,eleven-x Inc, Domenic Sorbara

Parking has quickly become a major area of focus (typically as a pain point) for cities of all sizes. When it comes to understanding their current parking supply situations, discussions with most cities will reveal a negative overall experience due to the lack of spaces. However, the total number of stalls is not necessarily the core issue. Quite often, the perception that parking supply is deficient to the expected or desired experience is based on the time it takes a customer to locate a vacant parking space versus the time they want to stay within a certain area/location. As such, finding an available space in a timely manner is really the defining metric for a positive parking experience.

This presentation will focus on the City of Stratford, Ontario as a real-world case study as to how stall-based occupancy monitoring is helping them solve their biggest parking experience and congestion challenges. Initially looking to understand parking activity patterns, the city has adopted a stall-based occupancy solution to help them understand their current parking supply and its usage, their true parking demand requirements, as well as identifying opportunities to improve their current infrastructure, and what future additions may be required.
Understand the importance of utilizing accurate and consistent data in order to clearly understand how parking assets are really being used
Analyze assumptions about their current parking infrastructure in terms of stall usage, infrastructure optimization and overall space allocation
Evaluate the potential impact parking has on high traffic areas in terms of congestion, usage and economical factors in providing an overall positive community experience
---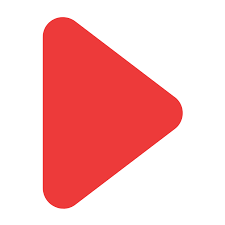 How May We Help You? Answering the Call to Improve Your Parking Experience
Brian Wolff, Parker Technology, LLC; Rob DeMayo, Ryan Givens, CAPP, Luke Anderson, Pennsylvania State University
In an era of high expectations and high competition, learn how Penn State's parking department deployed a customer experience platform to help their university balance the use of technology and the human touch. Parking managers must differentiate themselves to attract and retain customers. Because parking creates the first and last impression on a campus, delivering a great customer experience is a crucial part of any parking organization's success.
Understand how to balance high-tech with high-touch as more parking operations deploy automation.
Evaluate successful strategies to enhance the customer experience, improve operational efficiencies, and increase revenue.
Analyze methods for keeping your staff focused on the highest priority tasks.
---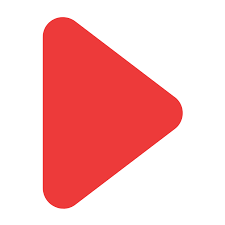 Integrated Mobility and Connected Cars
Ilker Durmaz, Max Schoen, PayByPhone Technologies

Cities across the globe face traffic congestion and pollution challenges that seriously impact the quality of life, as well as local economies. Many are turning to parking and mobility technology to help mitigate these problems by reducing circling city blocks in the search for parking spaces and encouraging last-mile alternatives to reduce congestion and pollution and make streets safer for pedestrians. In the not-to-distant future, many of these technologies, including mobile parking payment and parking guidance, will join GPS technology on vehicle dashes to guide drivers directly to available parking and permit them to automatically pay for that parking.

In this presentation, two parking and mobility experts will discuss the challenges facing cities and private parking owners. They will also provide a glimpse of some of the technologies that will soon be making their way onto our dashes, as well as the OEMs that are creating them. Finally, the presenters will take you on three trips to illustrate how major cities are addressing these issues.
How integrated mobility solutions solve problems such as congestion for cities
What roles OEMs will play and how they currently view parking and mobility
How we can make parking spaces more accessible to the drivers (which post-covid might be more important than ever with people avoiding public transit)
---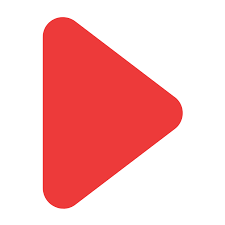 Micro-mobility and Parking: First and Last-mile Options and What They Mean for Your Operation
Peter W. Lange, Texas A&M University- College Station; Michael Drow, CAPP, T2 Systems, Inc.
This presentation provides an overview of what can be a beautiful friendship between first- and last-mile mobility services and parking—including yours. Review various micro-mobility options and how they fit into your existing parking operations. Review the pros and cons of each mobility service and the importance of integrating data sharing so a mobility professional can excel.
Summarize micro-mobility options that are available and review the pros and cons of each.
Share strategies to integrate micro-mobility into parking and transportation operations.
Get an overview of the critical nature of international data standards and the APDS and how they can be applied to streamline operations
---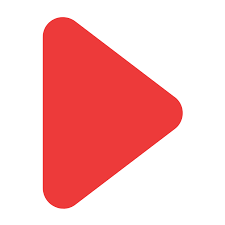 Modernizing a Parking System: The Short North Parking Plan
Robert Ferrin, City of Columbus, Ohio; Lauren Weintraut, Conduent Transportation; Andy Harman, Parkmobile, LLC
To effectively manage supply and demand for residential and retail parking in a burgeoning area near downtown, Columbus Parking Services and its partners, Conduent, Parkmobile, and Genetec, deployed an innovative, customer-centric virtual permit program as part of the city's Short North Parking Plan. Learn about the policies, programs, and technologies needed to not only change the parking landscape initially in Short North but how the plan serves as a benchmark for future planning efforts citywide.
Develop a parking management implementation plan.
Implement and integrate multiple parking technologies.
Analyze and evaluate data to inform decision making processes.
---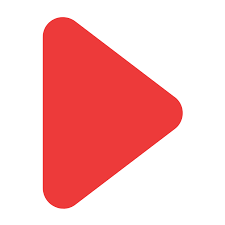 Paying to Park: A Residential Permit Parking District Case Study from Alexandria, Va.
Megan Oleynik, PE, Katye North; City of Alexandria, Va.
The City of Alexandria, Va. has implemented a program to allow residents in residential permit parking (RPP) districts to request restrictions that require vehicles to pay to park unless they display a valid permit. The program removes the incentive to park on free RPP blocks over nearby metered blocks. Alexandria staff discuss an evaluation of the program and how they worked with the community to improve equity and access in relation to the program.
Understand how to leverage new technologies to meet community needs.
Learn how to help municipalities incentivize parking behaviors.
Learn to incorporate equity and access with new programs and technologies.
---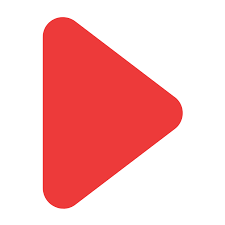 Shaking it Up: Leveraging LPR Data to Implement Variable Pricing Strategies
Cassius Jones, Smarking, Inc.; Maria Irshad, CAPP, MPA, City of Houston, Texas
Ever since Donald Shoup published The High Cost of Free Parking in 2005, cities have been struggling to accurately calculate block-level parking occupancies to drive variable pricing decision making. The City of Houston and Smarking developed an innovative solution that leverages existing LPR and meter data to accurately calculate on-street occupancy without sensors!
Learn about current methods of implementing variable pricing.
Understand roadblocks and hurdles that need to be overcome when implementing variable pricing policies.
Identify existing data sets that can be leveraged to overcome those hurdles.
---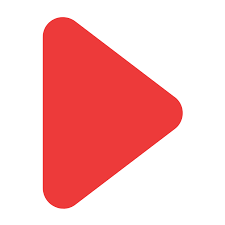 The Road to APO: Success Stories and Lessons Learned
Chris Austin, CAPP, University at Buffalo; Megan Leinart, CAPP, LEED AP BD+C, Leinart Consulting; Isaiah Mouw, CAPP, REEF Parking; Clarena Tolson, Philadelphia Parking Authority
This panel discussion is valuable for anyone interested in learning more about becoming an Accredited Parking Organization and the steps to success. Speakers, including decision-makers from the municipal, university, and private-operations sectors, will provide an overview on APO, specifically the requirements and process. This format will allow the audience to learn about real-life examples from similar organizations. The session will highlight best practices and lessons learned for successfully completing the APO process.
Get a brief overview of the APO, program requirements, and process.
Learn about real case study examples from three sectors with unique APO experiences.
Identify best practices and lessons learned in achieving APO designation.
---
Please Note:
The IPMI Conference program and event policies are subject to change at any time. While we endeavor to ensure that the information on the website is correct, we do not warrant the accuracy and completeness of the material on the website and you acknowledge that you must take appropriate steps to verify information before acting upon it. In cases of questions, contact
conference@parking-mobility.org
.