Track Education: Innovate
INNOVATE:
Focuses on innovation and tech in mobility, transportation and parking, from the state of the industry to the bleeding-edge and disruptive. Innovation topics may be technology-based, people-powered, or creative organizational solutions. Below are sessions by date and time for the
Innovate
Track:



= LIVE PRESENTATION

Monday, June 1
2:00 pm – 3:00 pm
From the University Perspective: Today's Parking Challenges and How To Meet Them
Matt Davis, Watry Design, Inc.; Brian Shaw, CAPP, Stanford University; Joshua Kavanagh, CAPP, University of California, San Diego; Irma Henderson, CAPP, MBA University of California, Riverside
"I'm sorry I'm late for class, I couldn't find parking." Parking has long been a significant challenge on college campuses. As universities continue to grow and expand, well-integrated parking can enhance the campus experience, minimize traffic congestion, avoid modal conflicts, and promote alternative transportation. Join us for a conversation with representatives from Stanford University, UC San Diego, and UC Riverside, and explore their strategies to maximize existing parking, manage demand, and integrate new parking.
Explore the initiatives, programs, and management strategies to manage parking and mobility on campus.
Learn how universities meet parking demand on a space-constrained campus.
See how universities have used parking to create gateways to their campuses.
3:15 pm – 4:15 pm
The Future of Parking is Digital and Contactless. How the New Reality Will Facilitate Automated Parking
Brian Holt, PhD, Dr Hans Puvogel,
Parkopedia
COVID-19 is causing havoc around the world. The parking industry is suffering and will need to adapt to this new reality if it is to survive. That means embracing a digital and contactless future. Dr Hans Puvogel will provide his thoughts on how the parking industry can go digital and contactless and Dr Brian Holt will outline the current state of development around automated parking.???????
Understand the truth and the hype around automated and connected vehicles.
Learn how driverless, connected vehicles will interact with your parking facilities.
Analyze the challenges and potentials for your business and develop an outline of what you need to do to be ready.
Beyond the Hype: A Look into the Hot Trend of Mobility Hubs
Dennis Burns, CAPP, Leslie Tabor, Kimley-Horn; Joshua Kavanagh, CAPP, MBA, University of California, San Diego
Mobility hubs are major transit stations, often including structured parking, that integrate robust shared and micro-mobility services, mobility educational resources, and residential & employment development. They are places of connectivity where different modes integrate seamlessly and maximize the mobility ROI and parking infrastructure investments. This session will provide a general understanding of the mobility hub concept(s) and a case study of mobility hub development from UC San Diego and San Diego Association of Governments (SANDAG).
Recognize the general concept of mobility hubs; learn about key planning attributes and a framework for assessing project viability.
Compare different potential elements of mobility hub projects as they relate to specific customer groups and different strategies for leveraging technology.
Learn from case-study examples of the various options, trade-offs and benefits of considering mobility hubs for your environment.
---
Tuesday June 2
4:30 pm – 5:30 pm
Reassessing Mobility Technology To Improve Productivity and Customer Satisfaction: A Case Study from Harvard
John Nolan, CAPP, MSM, Harvard University
Evaluating the fast-moving technology sector within the parking and mobility realm is a constant challenge for the parking, transportation, and mobility professional. Often, performance expectations or obsolescence within this space can occur more quickly than one initially expected. This case study will focus on such a case and run through the necessary decision processes and project management steps a professional should follow to achieve a successful upgrade and outcome.
Identify and match project scope to vendor functionality.
Understand the importance of project discipline and the tools necessary to deliver the desired outcome for the project.
Discuss the importance of staff buy-in and acceptance.
---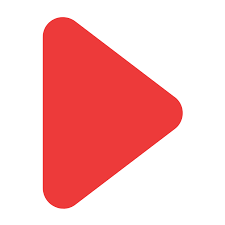 = ON DEMAND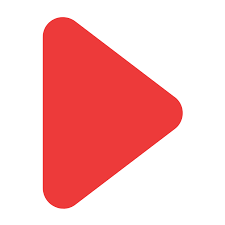 Are Parking Minimums A Thing of The Past? Planning, Policy, and Technology Solutions to Right-size Parking Requirements
Chrissy Mancini Nichols, Jonathan Wicks, CAPP, Walker Consultants; Matthew Eierman, City of Sacramento, Calif.
Is your city considering reducing or eliminating minimum parking requirements? Have developers asked for the parking reductions you need to ensure demand is accommodated? While mobility trends are causing cities to rethink the need for parking minimums, there is no one-size-fits-all approach. You'll leave this session with a toolbox of planning, policy, and technology strategies for right-sizing parking to meet the distinctive needs of your community.
Learn to lead a discussion with stakeholders on how mobility trends and consumer preferences may reduce the need for minimum parking requirements, tradeoffs to consider, and alternatives to providing access.
Identify the data and decision points to consider before reducing or eliminating parking minimums citywide, in districts, or for specific projects.
Create the planning, policy, and technology strategies to ensure that parking requirements are right-sized for their city, ensure the parking supply will be able to satisfy demand and improve access.
---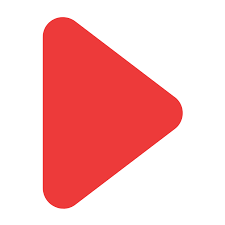 Competing for the Curb: Can On-street Parking Management Survive?
Peer Ghent, PE, City of Los Angeles DOT
Competition for curb space requires new approaches to on-street parking management. ! In recent years, the planners find ourselves competing with TNCs, bicycles, delivery trucks, parklets, scooters, and pop-ups. Many planners view "storing cars on the street" as the lowest priority for the curb space. In this presentation, I will sort out the competitive uses for the curb and discuss how we can develop policies to manage the curb effectively. Bring your thinking cap!
Define competition for curb space.
Develop criteria to evaluate alternative uses of the curb.
Develop strategies for resolving conflicting priorities for the curb.
---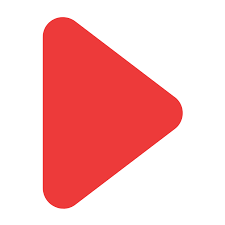 Ditching Gates? Why These Operations Made the Decision
Brent Paxton, Premium Parking Services; Melissa Yates, CAPP, City of Boulder, Colo.; Brian Shaw, CAPP, Stanford University; Joseph Snowden, MSHRM, City of Mobile, Ala., Mobile Alabama Cruise Terminal
We are living every day in an increasingly mobile-dominated world. How does the trend for the virtualization of parking credentials intersect with a gated parking facility when consumers expect a frictionless experience? Do gates truly improve an operation financially and offer revenue control? Hear from this panel of experts who questioned the traditional gated mindset. Learn what factors were considered when they made the decision to ditch gates, and go gateless.
Understand the advantages gateless operations provide a location.
Identify qualifying traits within the parking situation that make gateless operations successful.
Analyze existing tools in the marketplace that are used to implement a gateless parking approach.
---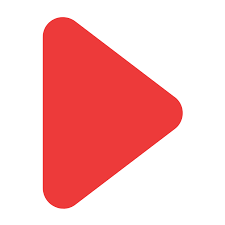 How May We Help You? Answering the Call to Improve Your Parking Experience
Brian Wolff, Parker Technology, LLC; Rob DeMayo, Ryan Givens, CAPP, Luke Anderson, Pennsylvania State University
In an era of high expectations and high competition, learn how Penn State's parking department deployed a customer experience platform to help their university balance the use of technology and the human touch. Parking managers must differentiate themselves to attract and retain customers. Because parking creates the first and last impression on a campus, delivering a great customer experience is a crucial part of any parking organization's success.
Understand how to balance high-tech with high-touch as more parking operations deploy automation.
Evaluate successful strategies to enhance the customer experience, improve operational efficiencies, and increase revenue.
Analyze methods for keeping your staff focused on the highest priority tasks.
---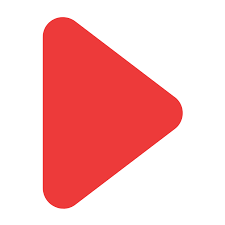 Modernizing a Parking System: The Short North Parking Plan
Robert Ferrin, City of Columbus, Ohio; Lauren Weintraut, Conduent Transportation; Andy Harman, Parkmobile, LLC
To effectively manage supply and demand for residential and retail parking in a burgeoning area near downtown, Columbus Parking Services and its partners, Conduent, Parkmobile, and Genetec, deployed an innovative, customer-centric virtual permit program as part of the city's Short North Parking Plan. Learn about the policies, programs, and technologies needed to not only change the parking landscape initially in Short North but how the plan serves as a benchmark for future planning efforts citywide.
Develop a parking management implementation plan.
Implement and integrate multiple parking technologies.
Analyze and evaluate data to inform decision making processes.
---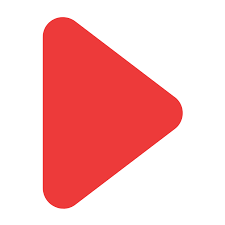 Shaking it Up: Leveraging LPR Data to Implement Variable Pricing Strategies
Cassius Jones, Smarking, Inc.; Maria Irshad, CAPP, MPA, City of Houston, Texas
Ever since Donald Shoup published The High Cost of Free Parking in 2005, cities have been struggling to accurately calculate block-level parking occupancies to drive variable pricing decision making. The City of Houston and Smarking developed an innovative solution that leverages existing LPR and meter data to accurately calculate on-street occupancy without sensors!
Learn about current methods of implementing variable pricing.
Understand roadblocks and hurdles that need to be overcome when implementing variable pricing policies.
Identify existing data sets that can be leveraged to overcome those hurdles.
Please Note:
The IPMI Conference program and event policies are subject to change at any time. While we endeavor to ensure that the information on the website is correct, we do not warrant the accuracy and completeness of the material on the website and you acknowledge that you must take appropriate steps to verify information before acting upon it. In cases of questions, contact
conference@parking-mobility.org
.