Track Education: Energize
ENERGIZE:
Provides inspiration, motivation, skill sets and creativity for organizational, professional, and personal development. This track can include ambassadorship and advocacy, team building, and leadership skills, marketing and public relations. Below are sessions by date and time for the
Energize
Track:
= LIVE PRESENTATION
Monday, June 1
2:00 pm – 3:00 pm
Trends to Track: Exploring Tectonic Forces Affecting Parking and Transportation
Casey Jones, CAPP, DESMAN
Will we have cars in the future? Won't people drive less thanks to AVs and TNCs? What effect is Amazon having on parking and transportation? It's hard to plan for the mobility future when we don't know what's real and what may just be perception. This session will introduce key macro trends that are having the greatest influence in our industry now and in the future so we may plan with more confidence and certainty.
Learn about macro trends affecting parking, access, and mobility.
Identify how to connect these long-term trends to what we do today.
Discuss implications for autonomous vehicles, TNCs, and micro-mobility based on identified macro trends.
3:15 pm – 4:15 pm
Developing Organizational Agility: Creating the Team Dynamic to Move from "As Is" to "Should Be"
Cindy Campbell, International Parking & Mobility Institute; Kim Jackson, CAPP, Princeton University
Every organization strives to be efficient, effective, and responsive, but we encounter challenges along the way. Within your team, how many of these challenges involve communication? Poor organizational communication affects our ability to be productive, erodes trust, and contributes to employee turnover. What issues stand in the way of your team achieving organizational agility? This session focuses on identifying current team dynamics and the steps to move your team from "as is" to "should be."
Identify current team dynamics within your organization.
Recognize work silos that may have formed.
Review steps to positively move your team from "as is" to "should be."
---

Tuesday, June 2
11:15 am – 12:15 pm
Leadership on Their Terms to Ease Stress and Enable Focus
Colleen Niese, Marlyn Group, LLC
Now more than ever, empathy, self-awareness and sensitivity are key aspects to leading teams and maintaining healthy relationships (just ask any celebrity busted on social media for complaining about cabin fever from their palatial home). Meeting employees where their heads are to communicate change, celebrate success and break bad news are the leadership qualities that win the day in today's environment.
Explain how to make decisions that consider team members needs in a COVID-19 world
Recognize ways to manage stress for your team and you(!)
Review way to support all in accomplishing the work at hand with as much focus as can be expected
4:30 pm – 5:30 pm
Winning as a Team: Failure is Not an Option
Vanessa Cummings, CAPP, Ms. V Consulting, LLC.
You and your team are in the starting blocks. Ready, set, GO! You take off running, only to realize your team is leaving the track and you are running alone. Your team quit the race. We will identify motivators, detractors, and tools to overcome and get back up. The goal is to build a team that has shared goals and motivation to run the race together and share the victory at the finish line.
Identify the key elements of a motivational leader.
Recognize your motivators and sources of inspiration.
Identify methods to share your enthusiasm and motivate your team.
---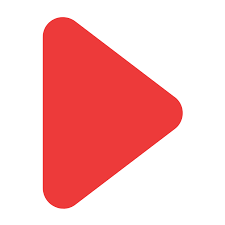 = ON DEMAND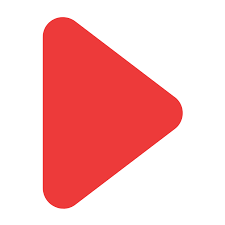 Climbing the Ladder: Proving Yourself as an Industry Leader
Perry Eggleston, CAPP, DPA, University of California Davis
There has been no shortage of definitions or processes to become leaders. All industries, including parking and mobility, attempt to incorporate some form of leadership requirement into their programs. A common idiom is, "Leaders lead people, and managers manage things." We will explore methods to increase our leadership skills within our organizations.
Compare academic leadership skills with practical leadership skills to increase organizational efficiency.
Discuss specific leadership skills for the parking and mobility industry.
Understand and apply these new leadership skills in your daily routine.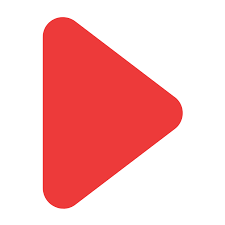 Claiming Your CAPP: Why CAPPs Lead the Way in Parking and Mobility and How to Earn Your Certification
Isaiah Mouw, CAPP, REEF Parking; Irma Henderson, CAPP, MBA, University of California, Riverside; Hal King, CAPP, City of Hollywood; Brian Scoggins, CAPP, REEF Parking
This session will offer critical information on the benefits of obtaining an industry-based credential and the affect it has on your professional development. Requirements as well as the process to becoming a CAPP are reviewed. The testing and recertification process is explained as well as the return on investment when becoming and/or hiring a CAPP. Job market value is also examined.
Explain the benefits and ROI of industry-based certifications.
Review the application and recertification process.
Illustrate how the credential can work for you.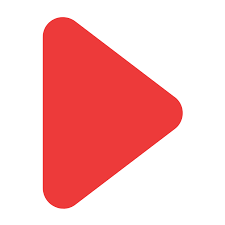 The Road to APO: Success Stories and Lessons Learned
Chris Austin, CAPP, University at Buffalo; Megan Leinart, CAPP, LEED AP BD+C, Leinart Consulting; Isaiah Mouw, CAPP, REEF Parking; Clarena Tolson, Philadelphia Parking Authority
This panel discussion is valuable for anyone interested in learning more about becoming an Accredited Parking Organization and the steps to success. Speakers, including decision-makers from the municipal, university, and private-operations sectors, will provide an overview on APO, specifically the requirements and process. This format will allow the audience to learn about real-life examples from similar organizations. The session will highlight best practices and lessons learned for successfully completing the APO process.
Get a brief overview of the APO, program requirements, and process.
Learn about real case study examples from three sectors with unique APO experiences.
Identify best practices and lessons learned in achieving APO designation.
Please Note:
The IPMI Conference program and event policies are subject to change at any time. While we endeavor to ensure that the information on the website is correct, we do not warrant the accuracy and completeness of the material on the website and you acknowledge that you must take appropriate steps to verify information before acting upon it. In cases of questions, contact
conference@parking-mobility.org
.